The River Source Inpatient Treatment
Women's Addiction Rehab in Arizona
One of the things that make women strong is their ability to rebuild themselves when life becomes tough. We understand what you're going through and we know this may be one of your toughest challenges yet, but you're not alone. It's time to reclaim your life and live the way you were always capable of living. Sobriety is within reach when you choose Arizona's premier substance abuse treatment center for women.
In our women's inpatient rehab program, you can feel at ease knowing that you're surrounded by people who hold your best interests at heart. We will empower you to take control of your life, learn how to cope with your issues, and develop healthier and more positive self-esteem, self-love, and self-respect. Make the commitment to recovery, and we'll help you live a life free of addiction.
Why Choose Arizona Residential Rehab?Long-Term Sobriety
At The River Source, we are firm believers that the amount of time spent in recovery is directly related to long-term sobriety. This is backed by significant studies; the National Institute on Drug Abuse (NIDA) claims that individuals experience the best sobriety outcomes the longer they spend in recovery. At The River Source, we've seen it firsthand.
The fact is that recovery is a full-time job. Our inpatient rehab programs give you the opportunity to work intensively on yourself in a safe, distraction-free environment.
Gender-Specific Inpatient Rehab Center Dual-Diagnosis Treatment
Our inpatient rehab center in Arizona offers individualized programming to ensure that the unique needs of every patient can be addressed. Our goal is to surround you with others in recovery, as well as, a compassionate staff who truly understand what you're going through. Our women's inpatient rehab program takes place in a safe, calm, and therapeutic environment, where we pay close attention to boundaries and give you the ideal amount of space and privacy.
For many women, drug and alcohol addiction is often accompanied by mental health issues, such as sexual trauma, domestic abuse, and other co-occurring disorders like anxiety or depression. As a dual-diagnosis treatment center, we offer small group and 1-on-1 settings to address co-occurring disorders.
At The River Source, we're committed to giving you a safe-haven place where you can open up and confront your deep-rooted issues without the fear of being judged by the opposite sex. Our goal is to give each aspect of your emotional landscape the time, attention, and professional support it needs to fully heal, so that you can take back control of your life.
Fast, Free & Confidential
Individualized Women's Treatment
Men and women have different needs in rehab, because drug and alcohol addiction affect each sex in various different ways. That's why The River Source offers special care to address the unique challenges that women face during recovery.
In our women's inpatient rehab, we start by getting a deep level understanding of your core substance abuse and mental health issues. By exploring the root causes of your addiction together, we can identify the real source of the problem and develop an individualized treatment plan that's catered to address your specific needs.
Holistic Substance Abuse Treatment
Recovering from addiction is a multi-faceted journey that goes far beyond helping our clients detox from drugs or alcohol. For this reason, our approach to recovery focuses on treating the whole person – not just their symptoms. By integrating individualized treatment plans with a combination of holistic and optional low-cost naturopathic therapies, we're able to help women repair the pieces of their life that were damaged by addiction.
At The River Source, we believe the key to fostering a comprehensive recovery experience is our holistic approach, which allows women to fully heal their mind, body, and spirit.
Arizona Women's Drug and Alcohol Rehab
The Journey to Recovery
During inpatient rehabilitation, we use various treatment methods along with three phases of programming to help you finally beat addiction for good. During each phase, we incorporate integrative treatments, both medical and holistic, that gradually get more intensive as we prepare you to re-enter society as a strong-minded and substance-free individual.
Each journey to recovery will be different, but what remains the same is the steadfast promise we make to all women from the beginning:
Inpatient Rehab: 3 Phases of Recovery
Phase 1
On your very first day at The River Source, we'll provide you with the things you need to start the recovery process, including essential recovery literature and a schedule built for you. During this phase, it's likely that you'll spend the initial 5-10 days in detox, where we'll help you process the physical and emotional effects of withdrawal in a safe, comfortable, and non-hospital setting.
Key Phase 1 Therapies
Consultations with Medical and Clinical staff
Naturopathic Services Available for Purchase
Yoga, Meditation & Mindfulness
Psychiatric Evaluation and Consultation
Tapers & Comfort Medication
Comfortable Detoxification Setting
Optional Group Therapy
Phase 2
During this portion of treatment, we want to dig deeper. We want to determine where your addiction stems from, why and how it started, what triggers you to abuse drugs or alcohol, who is in your life to support you and who will continue to drag you down. Our goal is to identify the deeper reasons behind your addiction, so that we can address them together and help you rebuild a life that supports a lasting sobriety.
Key Phase 2 Therapies
1-on-1 Counseling
Group Therapy
Family Education
Spousal Support
Co-Occurring Disorders
Women-Focused Topics
12-Step Meetings
Biofeedback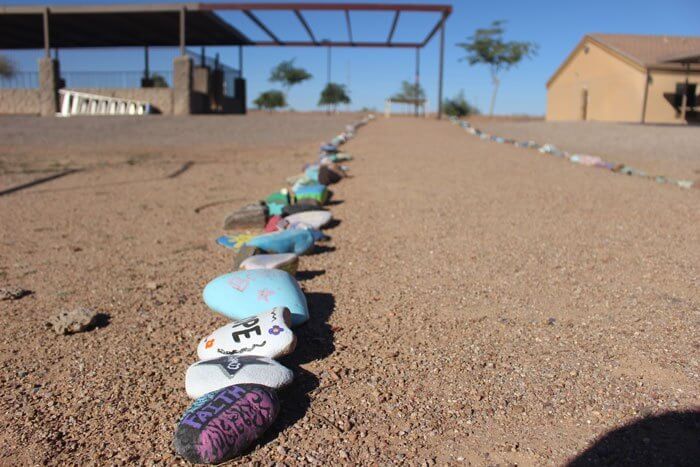 Phase 3
Once inpatient rehab is coming to an end, your recovery journey is just beginning. During this phase, we'll provide you with the tools, resources, and coping mechanisms needed to re-enter society as a sober, strong, and confident woman. We'll begin building a plan for your outpatient treatment and begin preparing you to transition out of inpatient programming and back into a new, healthier routine.
Key Phase 3 Therapies
IOP / PHP Integration
Continuing Care Planning
Relapse Prevention
Counseling & Therapy
Psychiatric Treatment
Life Skill Workshops
Meetings & Sponsors
Alumni Inception
Fast, Free & Confidential
Arizona Substance Abuse Treatment CenterWomen's Inpatient Rehab Program
Our women's drug and alcohol rehab center is designed to give you a comfortable, home-like setting where you can focus on your recovery without distraction. We help you gain the tools, skills and confidence you need to deal with stress and manage relationships, so when it's time to leave you can return to a safe, sober, and supportive environment.
As a women's rehab facility, we're able to spend more time on topics that affect women such as parenting, motherhood, eating disorders and body image. By offering gendered group therapy and other services, our clients not only find more comfort and stability, but also foster a more honest and open discussion. We'll help you build a supportive peer network of other women in recovery, which will be vital to maintaining a long-term sobriety.
Clean, Comfortable Living Space
The River Source inpatient facility is comfortable, cozy, and the ideal place to focus on your journey. With an emphasis on cleanliness and accessibility, we've designed the space so that you'll always have convenient access to medical staff, counselors, and your supportive network of others in recovery.
Features:
Fresh Linens & Bedding Prepared
Private, Full Bathrooms
High-Quality Mattresses
Nutritious, Chef-Prepared Meals
Cleaning & Laundry Service
Our Peaceful Setting
Our residential drug and alcohol rehab center is located between Tucson and Phoenix,  surrounded by breath taking views of desert and mountains. With foliage filled walkways and a beautiful landscape, this location is a secluded, peaceful environment that strategically removes you from the area where your addiction was strongest.
Features:
Calm & Serene Surroundings
Inspirational Expressions
Privacy for Meditation
Cozy, Mindful Atmosphere
Relaxing Outdoor Environment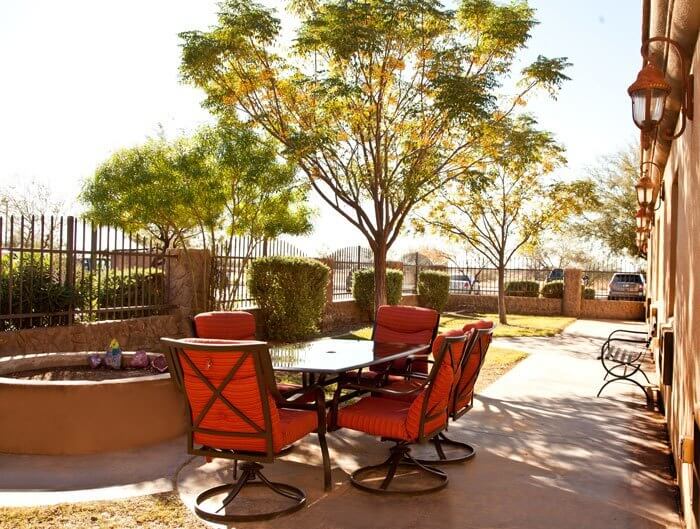 Building Lasting Friendships
During your inpatient treatment, you'll be surrounded by other women who share the same sobriety goals. You'll form valuable relationships that you take with you beyond treatment. We promote a fellowship program between new and experienced alumni to help you build a strong support network that promises to benefit you long after rehab is over.
Features:
Peer Support
Healthy Bonds
Trauma Survivors
12-Step & Group Meeting
Treatment that Puts Women First: The River Source Difference
At The River Source, we don't flaunt flashy amenities, because we know that luxury doesn't mean better treatment. Instead, we focus on providing you with individualized and holistic treatment that's proven to get the best results.
Our experienced team is dedicated to helping you overcome your core issues with substance abuse and mental health, and we'll give you all the necessities you need to make that happen. Our goal is to help you reach your goals. Our women's inpatient program will help you beat addiction so that you can be the mother, sister, daughter, friend, or successful business-woman that you've always wanted to be.