Men's Inpatient Treatment Program
Arizona Drug and Alcohol Rehab
Residential Treatment with Your Needs in Mind
Recovering from addiction will likely be one of the most difficult things you ever have to do. Although we can't promise a challenge-free recovery, we can promise that you won't have to do this on your own. We're committed to meeting you wherever you're at and will be by your side every step of the way.
With our inpatient substance abuse treatment, you'll be surrounded by a group of like-minded individuals, all with a common goal – to foster recovery. You will have an opportunity to build positive relationships with others in recovery and will be supported by a team who all truly understand what you're going through. We'll provide you with every tool you'll need to recover, and all in a safe, comfortable, and nurturing environment.
Why Choose Arizona Inpatient Rehab?
Recovery is a Full-Time Job
When you've made the life-changing decision to take back your life from addiction, the amount of time and effort you put into your recovery can directly impact your sobriety results. According to the National Institute on Drug Abuse (NIDA), you'll have the best chances of a relapse-free recovery the more time you spend in high-quality inpatient rehab.
At The River Source, we full-heartedly believe that a longer duration of treatment will lead to you being more prepared with the tools and skills you need to fight your addiction and remain sober. Our inpatient treatment program will not only give you the ideal amount of time to focus on your recovery, but it also allows you to do so in a peaceful, distraction-free setting.
Our Inpatient Program
Individualized & Consistent Treatment
At The River Source, our inpatient treatment program focuses on helping each individual recover from
drug or alcohol addiction
, as well as, co-occurring disorders such as anxiety, trauma, or depression. Our goal is to get to the root of your addiction and develop an individualized treatment plan that helps you rebuild a healthy and positive foundation to support you throughout your recovery.
From the moment you reach out to our alcohol detox in Arizona team, we are committed to understanding your unique needs. We believe it's important to maintain the same treatment teams throughout your recovery so that you can continue working with the same familiar faces each day. Our team members truly understand what you're going through and communicate often to ensure you receive consistent quality treatment as you move through the full Continuum of Care.
Fast, Free & Confidential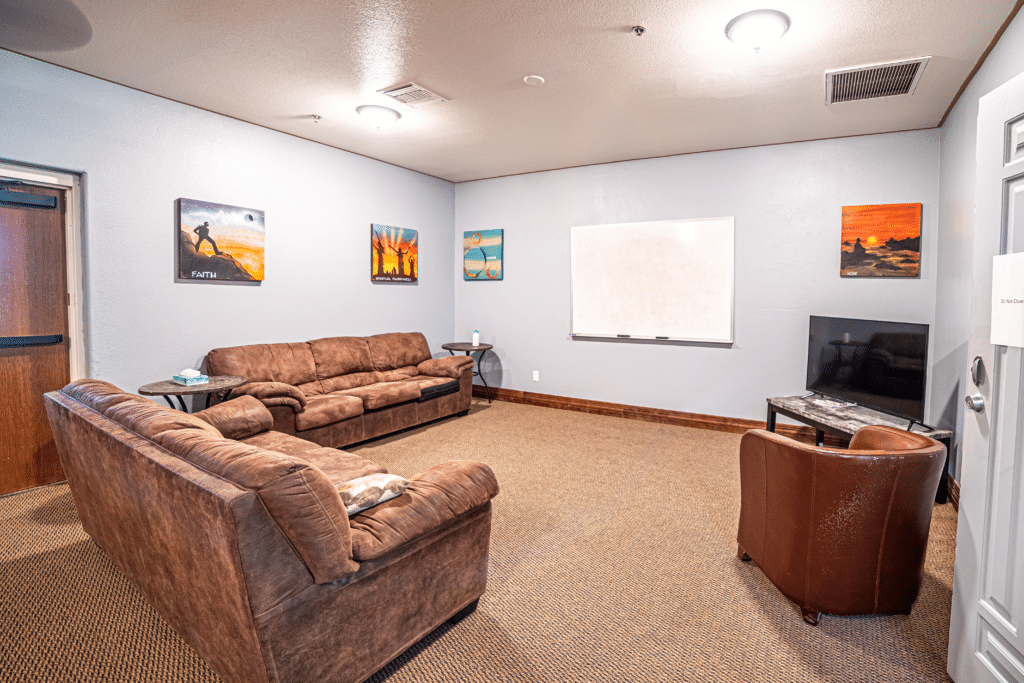 Arizona Residential Rehabilitation
The Rehab Process
Our inpatient rehab center in Arizona adopts an integrative approach to recovery that consists of evidence-based treatments and holistic therapies. As your recovery journey begins, you will likely enter our
drug and alcohol detox program
, where you'll be provided with 24/7 medical care to ensure your safety and comfort.
Over the next few weeks of inpatient rehab, we will be dedicated to helping you put back together with the pieces of your life that were affected by addiction. Our intensive therapies and around-the-clock programming will allow you to learn more about yourself and your core issues with addiction. We'll encourage you to work, we'll motivate you to be more and more active in your recovery each day, and we'll help you fully heal and restore balance to your life.
The 3 Phases of Inpatient Recovery
Our inpatient recovery program includes the first steps in building the skills needed to survive every day without the risk of relapse.
Phase 1
Starting on day one, we'll provide you with everything you need to get started on the road to sobriety. This includes essential recovery literature and a schedule we've built for you. We'll ease you into treatment and make sure that you're no longer experiencing physical symptoms of detox.
Key Phase 1 Therapies:
Consultations with licensed Medical and Clinical staff
Naturopathic Services Available for Purchase
Psychiatric Evaluation and Consultation
Yoga & Meditation
Tapers & Intervention Meds
Dry Infrared Sauna
Comfortable Detoxification Setting
Optional Therapeutic Programming
Our Arizona Drug and Alcohol Rehab Center
Residential Inpatient Treatment
At our Arizona residential addiction treatment center, our goal is to help you beat addiction for good. Our inpatient facility is designed to encourage healthy bonds with your peers while ensuring you have every source of support you need from our medical, clinical, and programming teams.
At The River Source, our residential rehab center is a place of serenity, allowing you to remain undisturbed by the outside world. We provide clients with a gender-specific setting to ensure both men and women can focus on their recovery without the fear of judgment or added pressure from the opposite sex. Our facility was architected to give you the ideal combination of open space, seclusion, comfort, and support you need to have a positive and successful recovery experience.
At our men's inpatient treatment facility, we show our clients how to enjoy life without substance. We encourage clients to interact with their peers and partake in the various outdoor leisure activities offered outside our beautiful, remote facility.
Sometimes, boredom can be one of the largest contributors to someone's addiction, which is why we give our clients an opportunity to spend their down-time participating in activities that give them a mental break.
Featured Activities:
Outdoor Basketball Court
Sand Volleyball Court
¼ Mile Outdoor Track
Frisbee Golf
Yoga, Hiking & Exercise
Finding a drug or alcohol rehab center near me is a common goal for some of our clients, but evidence suggests that the farther away you are from the area where your addiction controlled you, the better your recovery outcomes.
Conveniently located between Phoenix and Tucson, our inpatient rehab center in Arizona City is in a beautiful area surrounded by spectacular desert and mountain views. This is a unique, incredibly peaceful environment that removes everyday distractions and is just secluded enough to feel "off the beaten path."
Featured Surroundings:
Rejuvenating Water Fountain
Peaceful Courtyard
Inspirational Trails
Beautiful Exterior Landscape
Quiet, Serene Areas for Meditation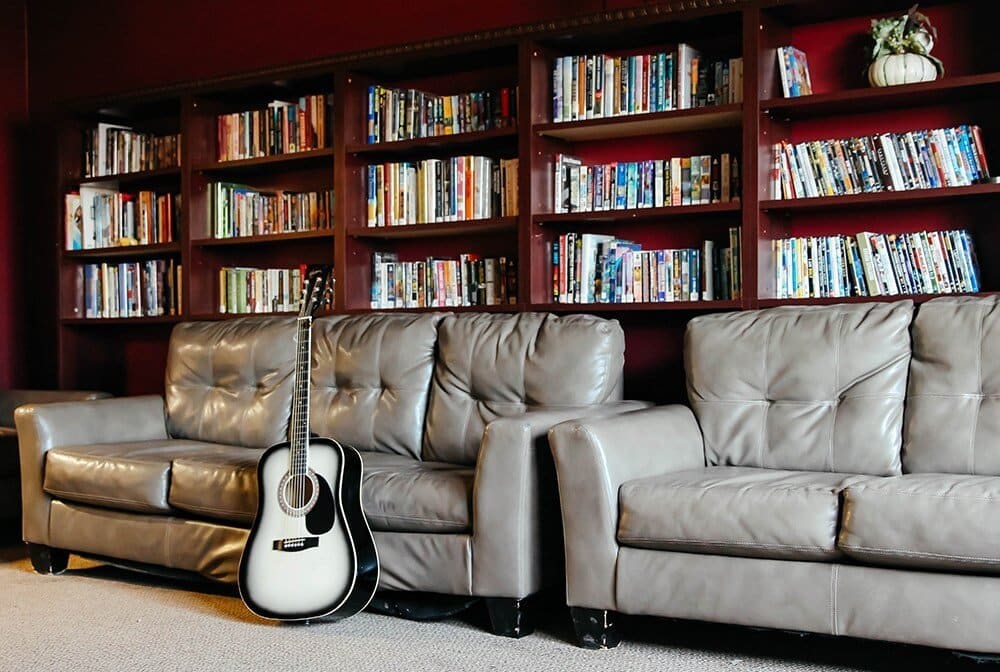 At The River Source, the only thing you'll have to worry about is your recovery.
You'll be provided with a clean, well-kept, and comfortable room. We offer cleaning and laundry service, as well as provide all the daily essentials that you'll need during your treatment.
Our residential rehab center offers plenty of open space, comfortable furniture, and relaxing common areas on the inside and out. You'll be provided with three chef-prepared meals each day in our centrally located cafeteria and will also have access to our "snack shack" where you can purchase extra amenities if desired.
Featured Amenities:
Semi-Private Bedrooms and Recreational Common Areas
Designated Smoking Areas
Full, Well-Kept Bathrooms in Bedroom
Plenty of Cabinetry and Secure Storage Areas
Fully-Staffed Professional Kitchen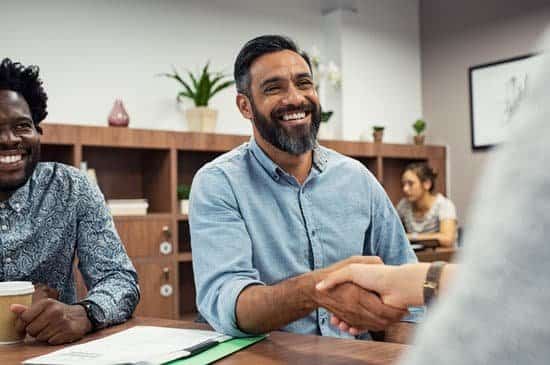 When you come to our residential rehab center in Arizona, you're surrounded by others in recovery who are facing many of the same challenges that you are. This is why we promote a strong fellowship between clients, where some of our clients who are further along in their recovery process help mentor and support those who are new to the program.
We know that a big part of recovery will often rely on one's ability to leave behind the unhealthy lifestyle one once had. Building a new network and support system will not only help you stay sober, but it also gives you an opportunity to pay it forward and help out another individual in need.
Featured Fellowship Opportunities:
Sponsorship
Outside Group Meetings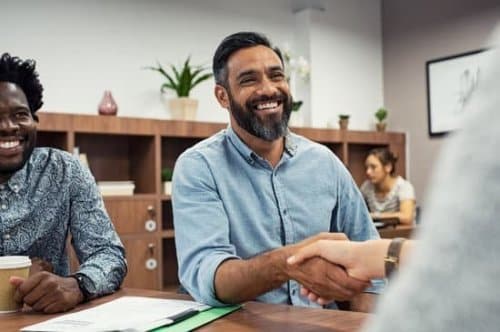 Arizona Substance Abuse Treatment
The River Source Difference
At The River Source, we don't believe in "cookie-cutter" approaches to addiction and recovery. We develop an individualized plan for your recovery that uses proven, evidence-based, and holistic treatment to help you reach your goals.
Our residential treatment center is spacious, comfortable, and updated, but we're not a boutique rehab. Having access to luxurious amenities does not mean you'll receive better treatment or better results. We'll give you everything you need to safely recover from your substance abuse and mental health issues, but that means making a commitment to put in the work.
You're not alone in this fight towards recovery. Many of our staff are alumni of The River Source, so we know how difficult it can be to beat addiction. But we also know how rewarding it is to finally reach the sobriety you've strived for. We're here to help you achieve the future you've always been capable of.